Description

Turbo Bodyboards
This board by turbo bodyboards has an impressive list of features that you would expect to find in a board of this price. Visually, the board looks awesome and is perfect for any riders looking to get into some serious bodyboarding. Whether it be at competition/pro level or just to go out and have some fun on the waves.
Unfortunately, Amazon.com has stopped carrying this model of bodyboard. But you can check out other bodyboards just like it on Amazon.com 
Jacob Romero is known for his renowned style of bodyboarding and pulls off some pretty impressive airs and turns out in the water. Check out what Turbo bodyboards is saying about Jacob's board.
Turbo Bodyboards Features
Freedom Six Core
Surlyn Slick Bottom
Crescent Tail
50/50 Rails
Single Stringer
Nose bulbs
Contoured Deck
Freedom Six Core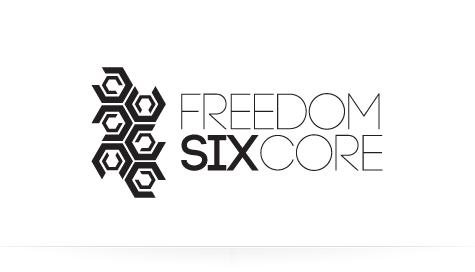 The freedom six core is a core technology that allows for high end competition level bodyboarding. Turbo bodyboards and Jacob romero have put together this amazing board with an amazing core. Turbo bodyboards has included some really scientific stuff into these cores. Check out what turbo bodyboards has to say about this freedom six core technology:
"BPP or beaded polypropylene cores have become the industries standard for high performance riding due to the chemical balance that produces the relative memory of compression and ability to withstand repetitive impacts. Creating a core more resilient to fractures of cells has been BPP's successor in our newly developed FREEDOM6 core. Whilst containing many of the original attributes of the BPP core with refinements, the FREEDOM6 has revolutionised the integrity of cell manipulation through increased density in the nucleus of each cell molecule."
 Surlyn Slick Bottom
Made out of DuPont's Surlyn plastic material, the slick on this bodyboard has been selected by turbo bodyboards to be fast, reliable and durable out in the water. Surlyn is widely regarded as the top-of-the-line slick material that is available today. Surlyn properties allow the board to glide quickly over the water with a lot of speed.
Crescent Tail
Jacob's board features a crescent tail – but you can get either a bat tail or a crescent tail – it's up to you.  A crescent tail (in the case a clipped crescent tail) is going to perform with more control and maneuverability than a bat tail. Crescent tails typically sacrifice speed for control. Bat tails are known for their speed qualities. A bat tail will allow the rider to get to a higher speed on the board quickly and effortlessly. However, with a bat tail you sacrifice control for speed.
50/50 Rails
Turbo bodyboards in conjunction with what Jacob Romero rides have chosen these half and half 50/50 rails for this bodyboard. Turbo bodyboards come will all different types of rails. However 50/50 rails are known for allowing speed and maneuverability. 50% of the bottom and 50% of the top rail allow for a mixed combo of speed and agility.
Single Stringer
Jacob Romero's board comes with a single stringer – you can have more added if you like but one is suggested unless you like your boards super stiff. One stringer is going to give the board the stiffness and speed that most bodyboarders want while also giving it that recoil that is important for pulling off big airs and high speed turns. Turbo bodyboards makes these stringers light weight and durable.
Nose Bulbs and Contoured Deck
Nose bulbs will allow the rider to get a better grip on their turbo bodyboards. They give the rider added comfort and something to really hold on to when out in the water. It's always nice to be able to hold on to something firmly when you're dropping in on a huge wave. The contoured Deck also allows for added comfort and grip. The contoured deck on these turbo bodyboards allows the rider to lay down comfortably on the board without the risk of sliding off.
Summary
This board has a lot of awesome features. As stated before – this bodyboard is designed to be a replica of Jacob Romero's signature board that he shreds out in competitions with. Turbo Bodyboards has designed this board to be stiff, flexible, fast, versatile and all with the added comfort of nose bulbs and a contoured deck. This board is pretty sweet.